The Ultimate STEM Society Professional Membership

Value of CESSE Membership
CESSE is your dependable source for learning, relationship building, and benchmarking as a scientific and engineering society professional. We focus on forging deep connections within our community, compared to growth for growth's sake. 
Peer-to-Peer Connections with Other Association Professionals in STEM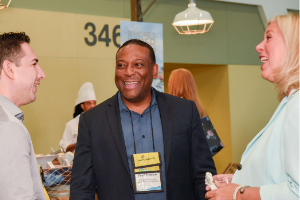 One of the trademark benefits available to you as a CESSE member is the opportunity to build strong relationships with other people who do the same type of work as you do within a sister society. 
Finance and human resource professionals can interact with others who are similarly charged with legal, financial, and talent concerns. 
Meetings professionals can exchange creative content and format ideas for building on the knowledge of their members. 
All members have the opportunity to build their own "kitchen cabinets" of savvy professionals who share expertise and passion around their profession.
Lively Online Communities
CESSE members have a longstanding tradition of sharing practices and solutions through CESSE online communities. Members can post questions or contribute to topics in a trusting online environment.
10 special interest groups (SIG) organized by professional function
Periodic conversation circles that address today's trending topics and casual happy hours that will help you expand your network
Annual Conferences for Association CEOs and Professionals
CESSE produces two conferences annually that are specific to the challenges facing our members. Members drive the educational program development for both the CESSE CEO Meeting and for ACCESSE, resulting in content uniquely tailored to our community. Each CESSE program qualifies for CAE and CMP credits.
The CESSE CEO Meeting, held annually in February, is designed exclusively for CESSE's CEOs and executive directors.   
ACCESSE combines leadership, immersive experiential learning, and expertise in managing engineering and scientific associations. It is a two-day conference in July where staff leaders of STEM societies get new perspectives, develop new ideas, and connect with CESSE's greatest resource—the CESSE members and partners. 
Webinars Covering the Breadth of STEM Leadership
CESSE hosts informational webinars from a wide range of relevant topics throughout the year. Webinars are presented by STEM society experts who share their own experiences and knowledge to the CESSE community